Just in time for the series to have ended on issue 12 over the winter holiday and the release of the second and final trade paperback, I finally decided to dig in to the first volume of The Nice House on the Lake, another character driven supernatural horror/thriller from James Tynion IV (Something is Killing the Children, Department of Truth, w0rldtr33.)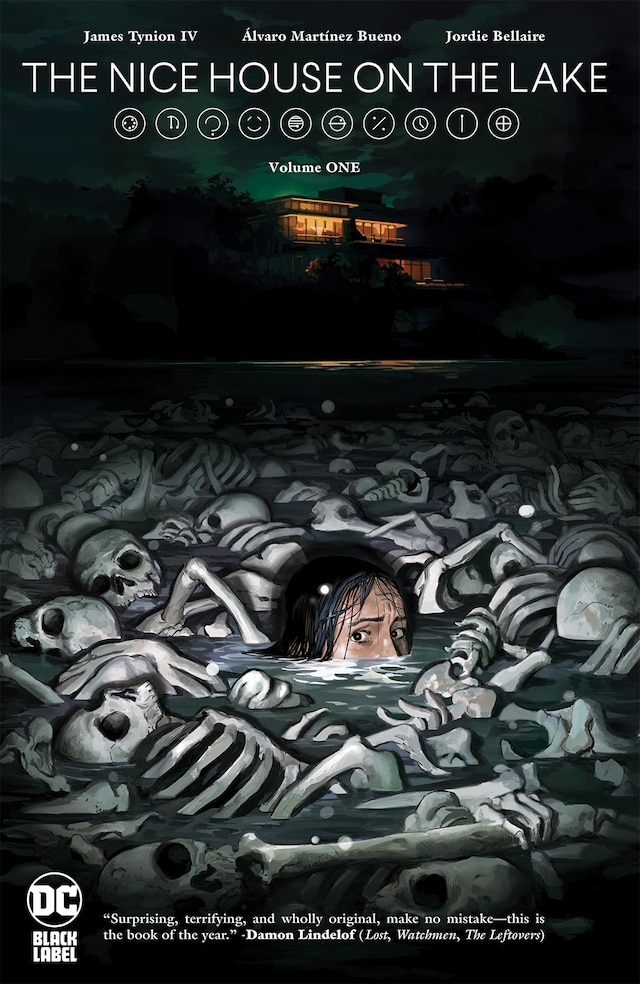 *Mild plot based spoilers* The story revolves around a group of 10 friends/acquaintances who are invited out to a luxurious lake house by their mutual friend Walter. Shortly after arriving in, in short, the world basically ends, while the house, lake, and surrounding area appear unaffected by the chaos witnessed through various social media. Also, Walter doesn't appear to be what he seemed and then essentially abandons the group.
The structure of each issue is wholly unique. Each issue (of the 4 I've read thus far, each volume collects 6 issues) centers on one of the ten characters, with a "post apocalyptic" narration and subsequent flashback from each in the first 4 pages before delving into the events following the outside world apocalypse. Each character has an occupation (The Reporter, The Comedian, The Artist, etc.) and attached "icon." At first the mass of characters seemed a bit daunting, but there is a nice key to each on the back page, so it's a bit easier to keep track of them before the story starts rolling along.
So far 10/10 would recommend, will be finishing 👍